TÜBİTAK 1001 Support to 4 KHAS Projects
2 January 2023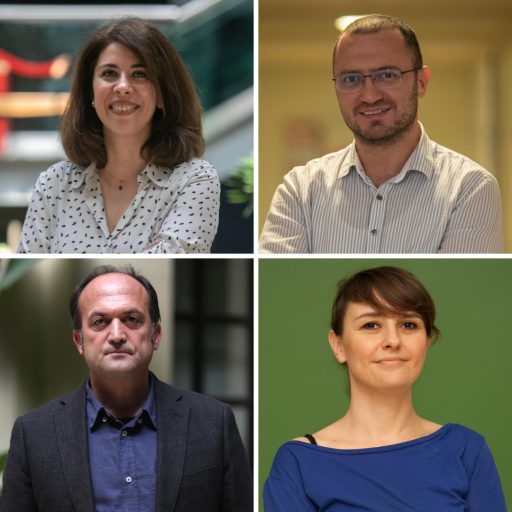 We're pleased to announce that 4 of the nine research projects submitted by our university have been funded by TÜBİTAK ARDEB 1001 program in the 2nd term of 2022.
Prof. Dr. Başak Baysal (Faculty of Law), Assoc. Prof. Özkan Karabacak (Mechatronics Engineering), Prof. Dr. Bülent Diken (RTC) and Asst. Prof. Defne Tüzün (RTC) will be supported by the program.
For the 2nd term of 2022, the support rate of KHAS projects is %44,4, while Turkey's average rate is %17,8.
We congratulate our faculty members for their achievements.
The funded projects' details are below.
| | | | |
| --- | --- | --- | --- |
| Project Coordinator | Faculty / Department | Project Title | Researcher / Advisor |
| Prof. Dr. Başak BAYSAL | Faculty of Law / Private Law | Digital Personality and Protection of Digital Inheritance in the Information Society – Post-Mortem Protection of Personality Rights and Personal Data in Context of Digital Personality and Immortality Perceptions of Individuals in the frame of Compliance with Information Technologies – Developing a Legal Policy Compatible with Individuals' Risk Perceptions and Protection Needs and Regulation Proposal | Asst. Prof. Ayşe Elif COŞKUN (Researcher), Dr. Gizem ARSLAN (Researcher), Prof. Dr. Hasan DAĞ (Researcher) |
| Prof. Dr. Bülent DİKEN | Faculty of Communication / Radio, Television ve Cinema | Film Studies in Turkey and the "New Spirit of Capitalism" | – |
| Assoc. Prof. Özkan KARABACAK | Mechatronics Engineering | Improving the Dual Lyapunov Theory in Control Engineering | Dr. Mahmut KUDEYT (Researcher) |
| Asst. Prof. Defne TÜZÜN | Faculty of Communication / Radio, Television ve Cinema | Family Fictions in Contemporary Turkish Cinema: Roles, Conflicts and Agreements | Asst. Prof. Esin PAÇA CENGİZ (Researcher), Assoc. Prof. Aslı ÇARKOĞLU (Advisor), Prof. Dr. Gülümser Deniz BAYRAKDAR (Advisor) |